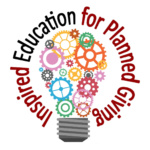 2022 Annual Building Blocks Conference 
Friday September 30, 2022  |     8:00 AM – 4:00 PM
Kauffman Foundation Conference Center and Live Streaming (Virtual)
For more details about this event, please visit
Speakers' Profiles    |   Topics     |    Register Today

Topics cover the many aspects of charitable gift planning that fund raising professionals and allied professionals need to broaden their understanding of charitable gift planning during changing times.
The Conference will open and close with presentations by Dr. Russell James, JD, PhD, CFP® Professor of Charitable Financial Planning at Texas Tech University.  National and regional experts will share insights and answer questions regarding
Database Mining
Engaging and Networking with High Net Wealth Donors
Donor Advised Funds
Company Foundations
National Data on Charitable Bequest Gifts
Charitable Gift Planning Strategies
Ethics and Current Trends
Don't miss the opportunity to build your network, advance your career and expand your expertise.
Continuing Education credits available.
CFRE 6.75,  CLE/ Missouri 4.0 includes 2.0 ethics and 1.0 elimination of bias, Kansas 4.0 includes 1.0 ethics
Partially sponsored by:  Children's Mercy Kansas City, Commerce Bank, Crescendo Interactive, UMB and University of Central Missouri