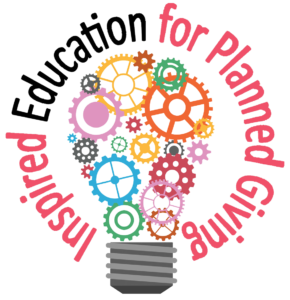 2022 Annual Building Blocks Conference
Friday September 30, 2022   |     8:00 AM – 4:00 PM
Kauffman Foundation Conference Center and Live Streaming (Virtual)
For more details about this event, please visit
Speakers' Profiles  |   Register Today  
Russell James – Texas Tech University
New results from 360 years of national data on charitable bequest gifts
Understanding how to be effective in legacy gift fundraising starts with reality. How are these gifts made? Who makes them and who doesn't? When do they get added or dropped? Who is your competition? Where does the money really come from? Who should I be talking to? When should I be talking with them? This presentation answers these question by reviewing the most pleasant, and the most painful, realities of charitable estate giving across 360 years of data.
Top 10 charitable planning strategies for financial advisors under the new tax law and the SECURE Act: Helping your clients and your business with charitable planning
This session gives the top approaches to helping your clients and growing your practice using charitable planning with special tips related to the new tax law. Participants will learn how to provide tremendous benefit to clients, while improving their own assets under management, with charitable planning. Topics include gifts from retirement plans, gifts of appreciated assets, the use of private foundations, and life insurance.
Matt Syverson – Sound Stewardship
Rediscover the Donor Advised Fund 
Learn from an independent philanthropic advisor on how to find the best fitting DAF for families and business owners. What are the top 5 features to consider when selecting and operating a Donor Advised Fund?  How do business owners incorporate charitable giving into their company's culture by allowing their employees to give from their DAF? These powerful tools can have even more impact when they align with the donor's charitable values and objectives, while allowing their family members and employees to share in the joy of generosity. It will be an action-packed, interactive session that will provide new ideas and insights for all who attend.
Leterac Amare – Radiant Strategies
Philanthropic Planning for Donors of Color
Donors of color are deeply engaged in issues that matter to them.  And, increasingly, they are becoming more visible with their power and generosity. Yet, the lack of understanding of the complex interaction of race, ethnicity, wealth, and philanthropy has left significant opportunities unexplored for advisors.
In this presentation, we will look at the trends and practices of donors of color and explore how advisors can best serve them.  You will leave with new insights to elevate the philanthropic conversation and engage effectively with this community of givers.
Attendees can expect to leave the session with an understanding of basic terminology used to describe communities of color, an appreciation of relevant donor and advisor trends with an awareness of their future, and the skills to have culturally relevant conversations about philanthropy.
Alexander Oftelie – BWF Fundraising & Philanthropy
Demystifying Analytics: how to become a better consumer of data to support planned giving.
This session will provide a high level overview of the current state of analytics, and vision the
future, as it relates to public, private, and non-profit sectors. While there are thousands of use
cases, the fundamental themes, and techniques presented will empower anyone to be a more
knowledgeable and stronger consumer of data supported decision making.
Specific topics covered will include:
– Defining the three "families" of analytics
– Busting the analytics "myths" that keep people and organizations at arms length from
leveraging the insight at their finger tips
– Understanding the benefits and limits of predictions and personas
– Framework to evaluate analytics projects and deliverables to increase ROI
– Simple segments and impact analysis techniques to complete the very next day
From curious analytics consumer to experienced fundraiser, attendees should come away with
a deeper understanding of how analytics can support their work.
Christy Wineland – Newhouse KC
Ethics and Current Trends in Charitable Gift Planning
Christy will lead an interactive session focusing on current dilemmas in the field.  Real life issues and hypothetical cases will provide lively discussions within small groups. What would you do? What should you do? What about the gray areas?
Attendees will discuss hypotheticals based on real life dilemmas and will engage in thought provoking discussions on processes and fundraising.
CFRE 6.75 Credits  CLE/ Missouri 4.0 includes 2.0 ethics (1.0 elimination of bias) CLE/Kansas  4.0 includes 1.0 ethics