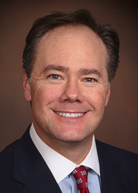 Bill Eckert, CAP ®, Chartered Advisor in Philanthropy®, President & CEO, Strategic Financial Partners of Kansas City & Donor Motivation Program of Kansas City
&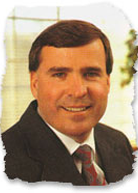 Randy Huston, CFP ®, Executive VP, Yellowstone Trust Administration, Inc. 
2:10 – 3:00  Topic: Advanced Planning Charitable Strategies for Business Owners
Because a business owner's business is likely the most significant part of their net worth, it is also potentially the biggest tax event they will experience when they sell.  This presentation will be packed with practical ideas for business owners before and after a sale.  We will have several case studies that include S-Corps, C-Corps and tangible asset sales.  Some of the questions that will be answered are:  "How do we get retained earnings out tax free?", What if I already have an agreement to sell my business?".   "What are some ways to avoid the capital gains tax on the sale?"  "How can I get a charitable deduction for my business?"
 Learning Objectives:
Recognize opportunities for business owners to save taxes while benefiting their favorite charities
Help business owners with a tax efficient strategy for the sale of their business
Create charitable deductions for a business owner without requiring them to give up control of their business.
---
About Bill:  Bill Eckert is a financial educator, speaker, and advisor in Kansas City.  Bill has developed a specialty in teaching retirees and those about to retire how to help protect their principal and help ensure that their money lasts.  Bill has directly assisted over many investors to avoid the mistakes made by many pre- and post-retirees.  Bill's counsel has helped them maximize their incomes, reduce their taxes, and provide for their children and grandchildren.  Bill has also shown people how they can truly make a philanthropic impact in the community today and in the future.
About Randy:  Randy Huston serves as Executive Vice President for Yellowstone Trust Administration, Inc., a third-party administrator for Charitable Trusts. Randy is a Certified Financial Planner © with expertise in charitable estate planning. He has a B.A. in Business Administration, a Master's Degree in Social Science and has been a Real Estate broker. Randy has worked in the financial services field with charitable trusts for 30 years. He has been a frequent speaker on charitable trusts for internal training with Broker Dealers, Insurance companies, and charities.
Randy has a unique perspective in the Charitable Trust field because of his background previously as a Planned Giving Officer, as a current owner of Yellowstone Trust Administration, Inc. and as a CFP.  He is an advisor to advisors to show how charitable trusts can be a useful part of clients' financial plan.