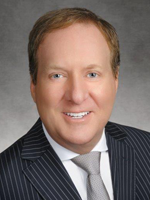 Jeffrey Byrne
Co-Founder + CEO of Byrne Pelofsky + Associates, LLC
and
Lisa Pelofsky
Co-Founder + CEO of Byrne Pelofsky + Associates, LLC
11:00 Integrated Planned Giving Success [Brush Creek Room – please not this room correction]
Planned Giving programs are an intregral part of every diverse fundraising development plan. With the coming projected wealth transfer it is important that your organization is proactive in offering legacy opportunities to your donors. In this session you will take a deep dive into best practices for the creation, marketing, implementation and stewardship of a planned giving program. You will hear form organizations that are successfully operating a planned giving program and hear their stories of success, lessons learned and advice to those in all stages of Planned Giving development continuum.  You will walk away with ideas and action items to apply to your Planned Giving program.  In this session, we will take a deep dive into best practices for integrating a planned giving program into your development department.
Learning Objectives:
Creating a Planned Giving Program
Marketing a Planned Giving Program
Best Practices/Case Studies
---
About Jeffrey Byrne: Jeffrey Byrne + Associates was founded in 2000 in Kansas City and emerged as a nationally-recognized fundraising and financial development firm specializing in building organizational capacity and conducting major gift, capital and endowment campaigns solely for nonprofit organizations. Pelofsky & Associates was founded in 2002 and is well-recognized in both public and private sectors and among community-based organizations, having worked closely with nonprofits, government agencies and legislators in grants, resource development and special events.Jeffrey is the Co-Founder + CEO of Byrne Pelofsky + Associates, LLC and has helped more than 350 organizations raise more than $1,500,000,000. Jeffrey's fundraising experience spans nearly three decades, with expertise in spearheading major gift, capital and endowment campaigns for luminaries like the Harry S. Truman Presidential Museum and Library, Liberty Memorial National World War I Museum, Kauffman Center for the Performing Arts, the Kansas City Ballet Todd Bolender Center for Dance and Creativity, the Susan G. Komen Breast Cancer Foundation, scores of YMCAs, numerous chapters of The Nature Conservancy, environmental, animal rights and health and human services organizations and his beloved alma mater, The University of Missouri. Recognized for his distinctive client-focused philosophy to fundraising, Jeffrey is a frequent guest speaker at workshops and conferences across the United States. He has been quoted in numerous publications including the New York Times, The New York Post, The Chronicle of Philanthropy and Kansas City Star, and has been interviewed on many public radio and television stations.

About Lisa Pelofsky: Lisa founded PELOFSKY & ASSOCIATES in 2002. With 30 years' experience with the Greater Kansas City non-profit community and a master's degree in public administration, she personally secured more than $200 million in funding as Executive Vice-President of Swope Parkway Health Center. Pelofsky serves on the Health Care Foundation Board and chairs MAST (Metropolitan Ambulance Services Trust). Pelofsky received her Bachelor of Science degree in political science with a minor in public administration, from American University in Washington D.C.   Instead of coming directly back to Kansas City after graduation, she stayed in our nation's Capitol for 8 years raising money for numerous non-profit organizations and learning about the federal political process as a congressional support staffer.  When she returned to Kansas City with the experience she amassed in Washington D.C. Lisa followed in her mother's footsteps and became the Director of Development for several Kansas City area nonprofits including the Humane Society of Greater Kansas City and The Barstow School.  Lisa's knowledge of and devotion to securing financial resources for non-profit organizations comes naturally growing up in a household committed to public service as demonstrated by her mother's vast fundraising experience and her father's career as a lawyer, a two-term city councilman and a former federal bankruptcy judge.  As a result, Lisa Pelofsky possesses significant insight into the local, regional and federal funding landscape.olicies, and how to pursue non-cash gifts for your organization.