The charitable habits of generational cohorts differ. What are these differences? How do we navigate the differences as fundraisers, advisors, and leaders of non-profits? Using scholarly research and best practice from the philanthropic sector, this presentation defines generational cohorts and offers suggestions for connecting with their philanthropy.
Defining generational cohorts
Learning philanthropic characteristics of each cohort
Techniques for navigating cohort differences related to their philanthropy
Agenda:
7:30 – 7:50 am Registration/Breakfast
7:50 – 8:00 am Announcements
8:00 – 9:00 am Program
Presenter: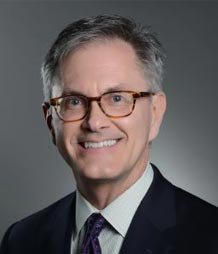 Michael Kateman, PhD, Assistant Vice Chancellor for Advancement – University of Missouri-Columbia
Dr. Michael Kateman has more than thirty years of advancement, fundraising, and communication experience with the University of Missouri and Columbia College. He joined the MACGP in 1991. He served as the NACGP education chair from 2000 until 2002, was elected to its national board of directors in 2008, serving until 2013. He chaired the 2009 National Conference on Gift Planning and served as national board chair in 2012.