SCHEDULE & SPEAKERS
Please note that some topics or speakers may be adjusted
Rescheduled to: Thursday, April 29, 2021
7:30 AM Registration
8 AM – 1 PM Conference
About Planned Giving 101 | Schedule and Speakers
4.25 CFRE Credits
7:30 am —   Registration
Coffee and Tea Only
8:00 am — Announcements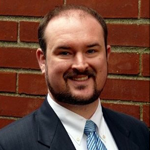 Speaker: Justin Elder, Assistant Director of Development – Don Bosco Centers
Justin came to charitable giving by way of estate planning. During his first career as an estate planning attorney, he fell in love with helping people give their money away and feels lucky to have made that his career. After closing his successful estate planning practice in Seattle, Justin and his wife and young daughter moved to Kansas City to be closer to family. He started his planned giving career as Director of Development at Asbury United Methodist Church and is currently the Assistant Director of Development at the Don Bosco Centers. Justin's specialty is the intimate knowledge of planned giving he has from both the practitioners' and donors' side of the planned gift.
8:10 am — Why Planned Giving is Important to an Organization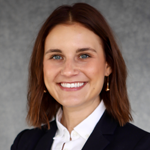 Planned Giving is sometimes an afterthought.  Sometimes Planned Giving is on the back-burner because we don't have time.  This presentation will tell you why Planned Giving should be on the front-burner. Planned Giving can be the leader in all of your fund-raising efforts and can bring some unexpected and substantial gifts to your organization.
Speaker: Kathryn Robards, Marketing Coordinator – Catholic Foundation of Northeast Kansas
Kathryn has a Bachelor's from Kansas State University in Family Studies and Human Services, which led to her career in social work. After a few years, Kathryn was ready for a change and found herself at the Catholic Foundation of Northeast Kansas where she is employed as the Marketing Coordinator. Kathryn works with parishes and schools within the Archdiocese of Kansas City in Kansas to establish and grow endowment and scholarship funds, as well as, with individual donors to establish donor advised funds, charitable gift annuities, and other ways to leave a legacy. Kathryn has been involved with MACGP since 2018 and is currently serving on the Marketing and Building Blocks Committees. She completed her Master's in Fundraising Management from Avila University in December 2019. Kathryn and her boyfriend Nick live in Kansas City and spend much of their time walking their two golden retrievers, finding new places to travel or testing out the latest menu items at local restaurants.
8:35 am — Estate Planning Basics – The Importance of Knowing the Process and Vocabulary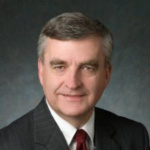 Because planned giving is often incorporated into a donor's estate planning process, it is important for any gift planner to understand the general process, terminology and documents that are involved in most estate plans.  This includes concepts such as Will, Trust, Probate, Trustee, Personal Representative, Power of Attorney, Bequest, Beneficiary Designation, Transfer on Death, and Joint Ownership with Right of Survivorship.  As you work with donors and their other advisors, your general knowledge of these concepts should prove beneficial.
Speaker: Scott Blakesley, Partner – Spencer Fane LLP
Scott is a partner and leader of the firm's Kansas City estate planning group. Scott's practice involves all areas of estate planning and trust and estate administration, including family-owned businesses, planning for multiple generations, charitable gift planning, tax-exempt organizations, estate and gift tax planning, and general advice and counseling for family members involved in business and estate planning.  Scott is the past president of MACGP and the National Association of Charitable Gift Planners.
9:25 am — Super Charged Philanthropy: More Fun Than Writing a Check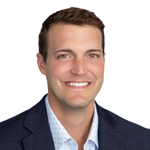 This presentation will give an overview of many items you will encounter as you begin and advance your planned giving efforts. Whether it's a Charitable Remainder Trust a donor's advisor is suggesting, or the donor wants to give your organization the "Back 40" of their farm, there may be issues you must consider. This presentation will help you and your organization identify what the issues are, what various gifting vehicles are, how to handle the gift of a unique asset. Learn how you can find the best answers for your organization.
Speaker: Evan Lange – President, Midwest Region at The Signatry
Evan Lange serves as the President of the Midwest Region for The Signatry, a global Christian foundation. As President, his primary role is to assist attorneys, advisors, and business owners in developing strategies and solutions to minimize their tax liability and maximize their charitable giving, specifically in the area of complex assets gifts. This can include commercial real estate, intellectual property, and closely-held business interest. Evan is a licensed attorney and prior to joining the foundation he practiced law at a large national firm. His legal practice focused generally on business and commercial matters. Evan and his wife Farah have three children and reside in the Greater Kansas City area.
9:55 am — BREAK
10:15 am — Continued – Super Charged Philanthropy: More Fun Than Checking a Check
10:45 am — Olly olly oxen free – How to find, foster and bring out donors that are great Planned Givers.

Planned Giving donors don't always look like our other donors, sometimes they're in hiding, but we all have potential planned giving donors.  In this presentation you will learn how we identify this lucrative donor base.  The "ask" may be a little different than a capital campaign or other "asks."  You will find these donors may be the most rewarding donors for your organization and for you professionally.  You will learn that the stewardship of these gifts will last a lifetime.
Speaker: Pat Smithson – Director of Development at University of Central Missouri
The majority of Pat's career has been working in the nonprofit sector in fundraising, where she has worked locally, regionally and nationally, serving in senior management roles in fund development. Her focus area for many years was in healthcare recently she moved into education, where she works as Director of Development at UCM., assigned to the College of Arts, Humanities and Social Sciences. Pat holds degrees from UMKC and Webster University. Pat is immediate past president of MACGP.
11:35 am — Resources & Ideas to Build and Develop a Planned Giving Program on a Budget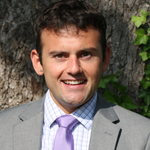 If you have a $1M program budget for planned giving, either share it, or know that this presentation is not for you. Learn about ideas & resources available to help not only build a program, but to get it off the ground! Some things in life ARE free, and sometimes it's knowing the right people to help you achieve success. Join me to learn about things everyone can do on a tight budget… or no budget at all (let's be honest).
Speaker: JT Cattle, Development Director – Parkinson's Foundation
JT started his career in nonprofit fundraising at the Community Foundation of Greater Des Moines, where he got a deep dive into charitable giving and fundraising marketing. Kansas City stole his and his wife's hearts, and they moved in the summer of 2016 after JT accepted a job with United Way to focus on major gifts and to help revitalize a planned giving program. Most recently at Avila University he focused on mid-level, major, and planned gifts, and as of the start of the year he joined the Parkinson's Foundation to grow support across the Midwest. JT has served on the Board and chaired the Marketing & Communications committee for MACGP for 2+ years. He and his wife love to travel together across the globe and you can always find them trying out new coffee shops. In June of 2019 they both completed their MBA's, and they are excited to continue exploring Kansas City and all it has to offer.
12:05 pm – 1:00 pm — BOX LUNCHEON & Your Planned Giving Questions Answered
This is your chance to have your burning planned giving questions answered by the day's presenters. The panel will have a moderator to facilitate the Q&A session.
Moderator: Justin Elder, Assistant Director of Development – Don Bosco Center