Friday, April 30, 2021
7:30 AM Webcast Access
8 AM – 1 PM Conference
Thank You to our Virtual Conference Sponsor
About Planned Giving 101 | Schedule and Speakers
Continuing Education Credit:
4.75 CFRE Credits
2.2 CLE Credits in Missouri
2.2 CLE Credits in Kansas
7:30 am —   Log On for Webcast Access
8:00 am — Announcements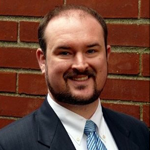 Speaker: Justin Elder, The Jerusalem Farm
Justin came to charitable giving by way of estate planning. During his first career as an estate planning attorney, he fell in love with helping people give their money away and feels lucky to have made that his career. After closing his successful estate planning practice in Seattle, Justin and his wife and young daughter moved to Kansas City to be closer to family. He started his planned giving career as Director of Development at Asbury United Methodist Church and as the Assistant Director of Development at the Don Bosco Centers. He now serves Jerusalem Farm as Manager of Development.  Justin's specialty is the intimate knowledge of planned giving he has from both the practitioners' and donors' side of the planned gift.
8:10 am — Why Planned Giving is Important to an Organization
Planned Giving is sometimes an afterthought.  Sometimes Planned Giving is on the back-burner because we don't have time.  This presentation will tell you why Planned Giving should be on the front-burner. Planned Giving can be the leader in all of your fund-raising efforts and can bring some unexpected and substantial gifts to your organization.
Speaker: Tim Dodge, Kansas City Symphony.     

Tim Dodge is Manager of Major and Planned Giving at the Kansas City Symphony, a position he has held for almost three years.  Previously, as Campaign Manager he oversaw the successful completion of the Symphony's $55 million Masterpiece endowment campaign.  Prior to working with the Symphony, Tim was a professional clarinetist.
8:35 am — Estate Planning Basics – The Importance of Knowing the Process and Vocabulary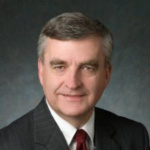 Because planned giving is often incorporated into a donor's estate planning process, it is important for any gift planner to understand the general process, terminology and documents that are involved in most estate plans.  This includes concepts such as Will, Trust, Probate, Trustee, Personal Representative, Power of Attorney, Bequest, Beneficiary Designation, Transfer on Death, and Joint Ownership with Right of Survivorship.  As you work with donors and their other advisors, your general knowledge of these concepts should prove beneficial.
Speaker: Scott Blakesley, Partner – Spencer Fane LLP
Scott is a partner and leader of the firm's Kansas City estate planning group. Scott's practice involves all areas of estate planning and trust and estate administration, including family-owned businesses, planning for multiple generations, charitable gift planning, tax-exempt organizations, estate and gift tax planning, and general advice and counseling for family members involved in business and estate planning.  Scott is the past president of MACGP and the National Association of Charitable Gift Planners.
9:25 am — Super Charged Philanthropy: More Fun Than Writing a Check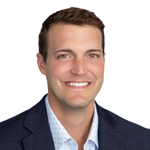 This presentation will give an overview of many items you will encounter as you begin and advance your planned giving efforts. Whether it's a Charitable Remainder Trust a donor's advisor is suggesting, or the donor wants to give your organization the "Back 40" of their farm, there may be issues you must consider. This presentation will help you and your organization identify what the issues are, what various gifting vehicles are, how to handle the gift of a unique asset. Learn how you can find the best answers for your organization.
Speaker: Evan Lange – President, Midwest Region -The Signatry
Evan Lange serves as the President of the Midwest Region for The Signatry, a global Christian foundation. As President, his primary role is to assist attorneys, advisors, and business owners in developing strategies and solutions to minimize their tax liability and maximize their charitable giving, specifically in the area of complex assets gifts. This can include commercial real estate, intellectual property, and closely-held business interest. Evan is a licensed attorney and prior to joining the foundation he practiced law at a large national firm. His legal practice focused generally on business and commercial matters. Evan and his wife Farah have three children and reside in the Greater Kansas City area.
9:55 am — BREAK
10:15 am — Continued – Super Charged Philanthropy: More Fun Than Writing a Check
10:45 am — Olly olly oxen free – How to find, foster and bring out donors that are great Planned Givers.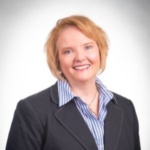 Planned Giving donors don't always look like our other donors, sometimes they're in hiding, but we all have potential planned giving donors.  In this presentation you will learn how we identify this lucrative donor base.  The "ask" may be a little different than a capital campaign or other "asks."  You will find these donors may be the most rewarding donors for your organization and for you professionally.  You will learn that the stewardship of these gifts will last a lifetime.
Speaker: Pat Smithson, Director of Development – University of Central Missouri
The majority of Pat's career has been working in the nonprofit sector in fundraising, where she has worked locally, regionally and nationally, serving in senior management roles in fund development. Her focus area for many years was in healthcare recently she moved into education, where she works as Director of Development at UCM, assigned to the College of Arts, Humanities and Social Sciences and the College of Education.  Pat is a past president of MACGP.
11:35 am — Take the Plunge into Planned Giving in 2021
2020 forced many nonprofits to think about establishing long term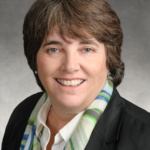 sustainability. When the inevitable recession comes along and traditional fundraising must be put on pause, what programs do you have in place to fill the gaps? This is where a robust planned giving program can really come in handy.  Properly orchestrated, a planned giving program can provide wonderful benefits to your donors today and to your organization in the future. We will review the five essentials to consider in your planned giving work this year. These tips and tricks will encourage you to take the plunge into planned giving with your nonprofit.
Speakers: Jeffrey Byrne and Lisa Pelofsky Co-Founders + CEOs, Byrne Pelofsky & Associates
A Kansas City native, Lisa has more than two decades of experience with fundraising and more predominantly, grant writing. Lisa began her career on Capitol Hill as a Congressional staffer and has served in various fundraising positions on Congressional and Senatorial political campaigns in the Midwest and on the East Coast.
Following her Congressional work, Lisa returned to her hometown, where she worked for the University of Missouri-Kansas City (UMKC). Lisa led numerous community projects and collaborative plans involving the National Association of Community Health Centers, the Jackson County Prosecutor's Office, the Kansas City Missouri Police Department, Troost Midtown Community Center, the National Collegiate Athletic Association and others. Lisa has established and continues to develop extensive connections at the local, state and federal levels, and has built steadfast relationships with top funders.
Lisa served as Development Director for The Humane Society of Greater Kansas City, where she was responsible for a successful $2,000,000 capital campaign. Lisa's work ethic and diversity in the fundraising sector landed her in Ingram's Magazine as an honoree for the 2001 "40 Under Forty." It was her dedication and close ties to her community that led her to return to her high school alma mater, The Barstow School, in Kansas City, Missouri. As Director of Development, she was responsible for all fundraising, including annual giving, capital campaigns and planned giving as well as alumni affairs and internal/external communications.  While at Barstow, Lisa was the recipient of Special Service Award.
Lisa has served as a Board member on the Greater Kansas City Sports Commission and the Women's Intersport Network for Kansas City (WIN for KC), Calvary Community Outreach Network, the Bruce R. Watkins Cultural Heritage Center and Jackson County Board of Domestic Violence. She was appointed by Governor Jay Nixon to serve on the Kansas City Board of Police Commissioners before becoming President of the Board.
Jeffrey has helped more than 350 organizations raise more than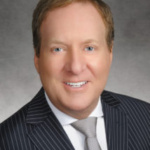 $1,500,000,000.  Jeffrey's fundraising experience spans nearly three decades, with expertise in spearheading major gift, capital and endowment campaigns for luminaries like the Harry S. Truman Presidential Museum and Library, Liberty Memorial National World War I Museum, Kauffman Center for the Performing Arts, the Kansas City Ballet Todd Bolender Center for Dance and Creativity, the Susan G. Komen Breast Cancer Foundation, scores of YMCAs, numerous chapters of The Nature Conservancy, environmental, animal rights and health and human services organizations and his beloved alma mater, The University of Missouri.
Recognized for his distinctive client-focused philosophy to fundraising, Jeffrey is a frequent guest speaker at workshops and conferences across the United States.  He has been quoted in numerous publications including the New York Times, The New York Post, The Chronicle of Philanthropy and Kansas City Star, and has been interviewed on many public radio and television stations.
Byrne Pelofsky + Associates, LLC. is among a few fundraising consulting firms in the country to be accepted into The Giving Institute, an 81-year-old national professional association most recognized for embodying the values of ethics, excellence and leadership in advancing philanthropy. Jeffrey had the honor of Chairing the Giving Institute Board of Directors (2015-2017).
Jeffrey graduated from the University of Missouri-Columbia with a B.A. in Political Science.
12:05 pm – 1:00 pm —  Your Planned Giving Questions Answered
This is your chance to have your burning planned giving questions answered by the day's presenters. The panel will have a moderator to facilitate the Q&A session.
Moderator: Justin Elder, The Jerusalem Farm