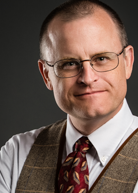 Russell James III, J.D., Ph.D., CFP®, Professor, Texas Tech University
1:00 – 1:55  Topic: How the Origins of Donor Motivations Drive Powerful Fundraising
Charitable giving is not a modern invention of the industrialized world. It is a natural behavior as old as humankind. In this presentation, Professor James reviews scientific research from a range of disciplines to uncover the natural origins of philanthropy and translates these scientific concepts into effective fundraising strategies. Be prepared to see how theory and science can produce powerful, practical, real-world fundraising success.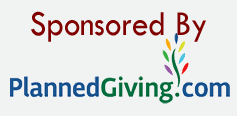 Learning Objectives:
Understand the natural origins underlying charitable decisions
Review scientific experimental evidence on charitable motivations
Explore the impact of these motivations on marketing messages
---
2:10 – 3:00  Topic: Top Ten Charitable Planning Strategies for Financial Advisors: Helping Your Clients and Your Business with Charitable Planning
This session gives the top approaches to helping your clients and growing your practice using charitable planning. Participants will learn how to provide tremendous benefit to clients, while improving their own assets under management, with charitable planning. Topics include gifts from retirement plans, gifts of appreciated assets, the use of private foundations, and life insurance.
Learning Objectives:
Review how changes in the 2018 tax law impact charitable financial planning
Understand the advantages of complex charitable planning instruments
Explore the impact of demographics on business development in charitable financial planning
---
3:15 – 4:10  Topic: The Hidden Code of End-of-Life Decisions: What Legacy Fundrasing Can Learn From Decision Making in Life Insurance Annuities Estate Planning and Healthcare
What legacy fundraising can learn from decision-making in life insurance, annuities, estate planning, and healthcare Death is different. When it comes to making decisions involving end-of-life, people respond in unusual ways. In this presentation, Professor James brings together scientific and demographic research from a range of end-of-life decisions to uncover remarkably consistent principles of what works in persuasive communication. Understanding this "hidden code" will change the way you think, and talk, about legacy giving and planned giving.
Learning objectives: 
Understand the special factors underlying morality salient decision
Review scientific experimental evidence on mortality salient decisions
Explore the impact of these motivations on marketing messages
---
About Russell: Russell James, J.D., Ph.D., CFP® is a professor at Texas Tech University where he directs the on-campus and online graduate program in Charitable Financial Planning.  Prior to his career as an academic researcher, Dr. James worked as the Director of Planned Giving for Central Christian College in Moberly, Missouri for 6 years and later served as president of the college for more than 5 years, where he had direct and supervisory responsibility for all fundraising. During his presidency the college successfully completed two major capital campaigns, built several new debt-free buildings, and more than tripled enrollment.  Dr. James has published research in over 40 different peer-reviewed scientific journals and has been quoted on charitable and financial issues in a variety of news sources including The Economist, The New York Times, The Wall Street Journal, CNN, MSNBC, CNBC, ABC News, U.S. News & World Report, USA Today, the Associated Press, Bloomberg News and the Chronicle of Philanthropy.
You may download Russell's free book here.