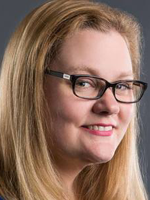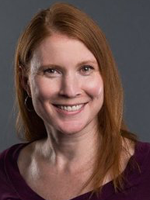 Monica Tiffany
Creative Director/Principal at M&C
and
Merritt Neil
President/Principal at M&C
10:00  Storytelling for Planned Giving Success  [Brush Creek Room – please not this room correction]
Storytelling is great. Storytelling that incites action and motivates donors to give, commit to legacy gifts and stay engaged with your organization is even better.
In this session, you'll hear specific strategies for using stories and targeted marketing communications tactics for your planned giving prospects and donors. The team at M&C has revamped "Storytelling for Nonprofits" expressly for planned giving professionals joining MACGP for Building Blocks.
You can count on:
Planned giving communications case studies with examples
Branding ideas that make a difference and won't break the bank
Answers to common questions about using marketing tools as part of the engagement strategy for planned giving donors
You'll also learn practical, useful tips for interviewing, writing and sharing stories. Come with your questions ready so we can tackle them with you during this interactive breakout session.
---
About Monica Tiffany: Monica Tiffany specializes in developing effective communications strategy for companies and organizations. She has written for Shriners Hospitals for Children, National Geographic, Susan G. Komen for the Cure and the American Red Cross, to name a few.
Monica served as VP of Marketing and Communications for the Association of Fundraising Professionals Greater Kansas City Chapter. She currently serves as Marketing Consultant on the CASA of Jackson County board and is a member of the Reach Out and Read KC Community Council. A Mizzou graduate, Monica also serves on the MU English Leaders Development Board helping to promote the university's English Department and connect recent graduates with career opportunities. She joined the Mid America Planned Giving Council board in 2018. Monica is also a member of the Women's Foundation Inner Circle and The Nelle.
As a professional creative director and copywriter, she speaks to both local and national audiences about copywriting, messaging and creative strategy. Prior to joining M&C, Monica spent five years in nonprofit association management.
About Merritt Neil: Merritt Neil is a direct marketing strategist, copywriter and trainer. She specializes in providing measurable results for clients through a range of marketing channels, print and digital. She regularly consults and writes for both for-profit and nonprofit national organizations, including the Veterans of Foreign Wars and the University of Kansas Physicians Group and Hospital.
Merritt serves on the faculty at Rockhurst University, where she developed and teaches the Marketing and Technology Trends course. She is past president of the Kansas City Direct Marketing Association. KCDMA named Merritt "Direct Marketer of the Year" in 2012. She was recently honored as a member of the 2016 40 Under Forty class by Ingram's Magazine.
Merritt currently serves on the board the Kansas City Direct Marketing Education Foundation, as well as serving as Marketing Chair for the Communications Studies Alumni Board at the KU Edwards Campus.
She received her undergraduate degree in Communication Studies from Rockhurst University and a Masters in the same discipline from the University of Kansas.