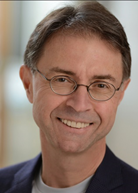 Viken Mikaelian, CEO, PlannedGiving.com
2:10 – 3:00 Topic: You Don't Need to Learn Another Language to Get Planned Giving
Your prospects should not have to learn another language to "get" planned giving. In a world where your average prospect is inundated with over 3,500 marketing messages a day, the secret to getting your message heard is to make it simple.  Don't just simplify. Oversimplify.
Viken will show you how to talk with your prospects about planned gifts in simple, everyday language. He'll showcase real-world examples and give punchy phrases and elevator pitches you can start using right away. He'll tell you which simple gifts to pursue first and how to start talking with donors.
 Learning Objectives:
Examples of how to communicate
Marketing samples (these are very inspiring)
What gifts offer highest ROI
What your peers are doing, who is succeeding, how and why
Learn on how to communicate essential planned giving vehicles
Learn where 95% of all planned gifts come from
---
About Viken:  Viken Mikaelian was the first to bring planned giving to the Internet in 1999. Since then, his firm PlannedGiving.com has helped over 1,200 nonprofits get their planned giving programs online.
Many people make a living by complicating planned giving. Viken makes his by keeping it simple.
Viken has presented at more than 500 fundraising councils, AFP and AHP chapters, foundations, and banks, and five times at the PPP. He publishes Planned Giving Tomorrow (circulation over 15,500), a quarterly magazine with marketing ideas for all fundraisers.
Viken is the CEO of PlannedGiving.com. He graduated from the University of Pennsylvania as a pre-med student.