Upcoming Events
REGISTER TODAY
February 10, 2023 – Survey to Scoreboard – Nathan Rice, Texas Tech University System –
Virtual Program – Register here
March 10, 2023 – The Five Questions a Charity Should ask when Presented with a Charitable Bequest- Justin Whitney, Lathrop GPM – In Person Program – Register here
April 14, 2023 – Real Estate Gifting Options & Opportunities – Andy Morrison, KU Endowment Association – In Person Program – Register here
SAVE THE DATES
May 12, 2023 – You Can Receive a Scholarship & Mentorship – Dianna Stelter, Moderator – In Person Program
September 15, 2023 – Annual Building Blocks Conference
Read more>>
Meet Our New Board Members
Shelly Doucet, JD, MSW, CFRE
Assistant Vice President
University of Missouri-Kansas City Foundation
Shelly Doucet, a 20-year fundraising professional, serves the University of Missouri-Kansas City Foundation as Assistant Vice President where she manages a team of major gift directors while handling planned and principal gifts.
Though she began her career as mediator and litigation attorney, Shelly transitioned to the non profit world when she obtained her Master of Social Work Administration degree.
She was born and raised in the heartland of Cajun country in South Louisiana,  As a long-time resident of the Brookside / Waldo area with husband Ed and two Boy Scouts, she now calls Kansas City her home.
She has served her community as a volunteer for various groups, including AFPKC, Show Me KC Schools, and CASA.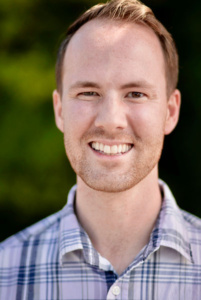 Andrew Lang, Director of Philanthropy
Starlight
Andrew Lang serves as the Director of Philanthropy for Starlight. In this role, he oversees Starlight's philanthropic efforts and works closely with the Board of Directors, donors and community members to ensure that Kansas City's most unique outdoor venue will be around for future generations to experience the arts.
In the community, Andrew is a member of Top Gun Kansas City, the Association of Fundraising Professionals and Mid-America Charitable Gift Planners. Andrew and his wife, Katherine, serve as a Big Couple for Big Brother Big Sisters and volunteer together for Wish Come True Co. and Variety KC.  He is a 2020 graduate of the Centurions Leadership program,  has previously served on the Board for Connext and is a Band of Angels Rockstar class of 2020 alum.
Read more>>