MACGP is the leading educational resource for planned giving in the greater Kansas City metropolitan region since 1987, and your sponsorship support is critical to our success. Charitable gift planning has become increasingly important to the success of nonprofit organizations and the philanthropists who support them. Our programming is designed to bring together both the nonprofit professionals and their for-profit counterparts to create a dynamic planned giving partnership, best positioned to benefit both the donor and their philanthropic intent. We are proud of our unique niche of bringing together the professional and philanthropic communities, and we would love for you to consider joining us in this pursuit.
2021 SPONSOR GRID  |  2021 SPONSOR FORM   |   DONATE ONLINE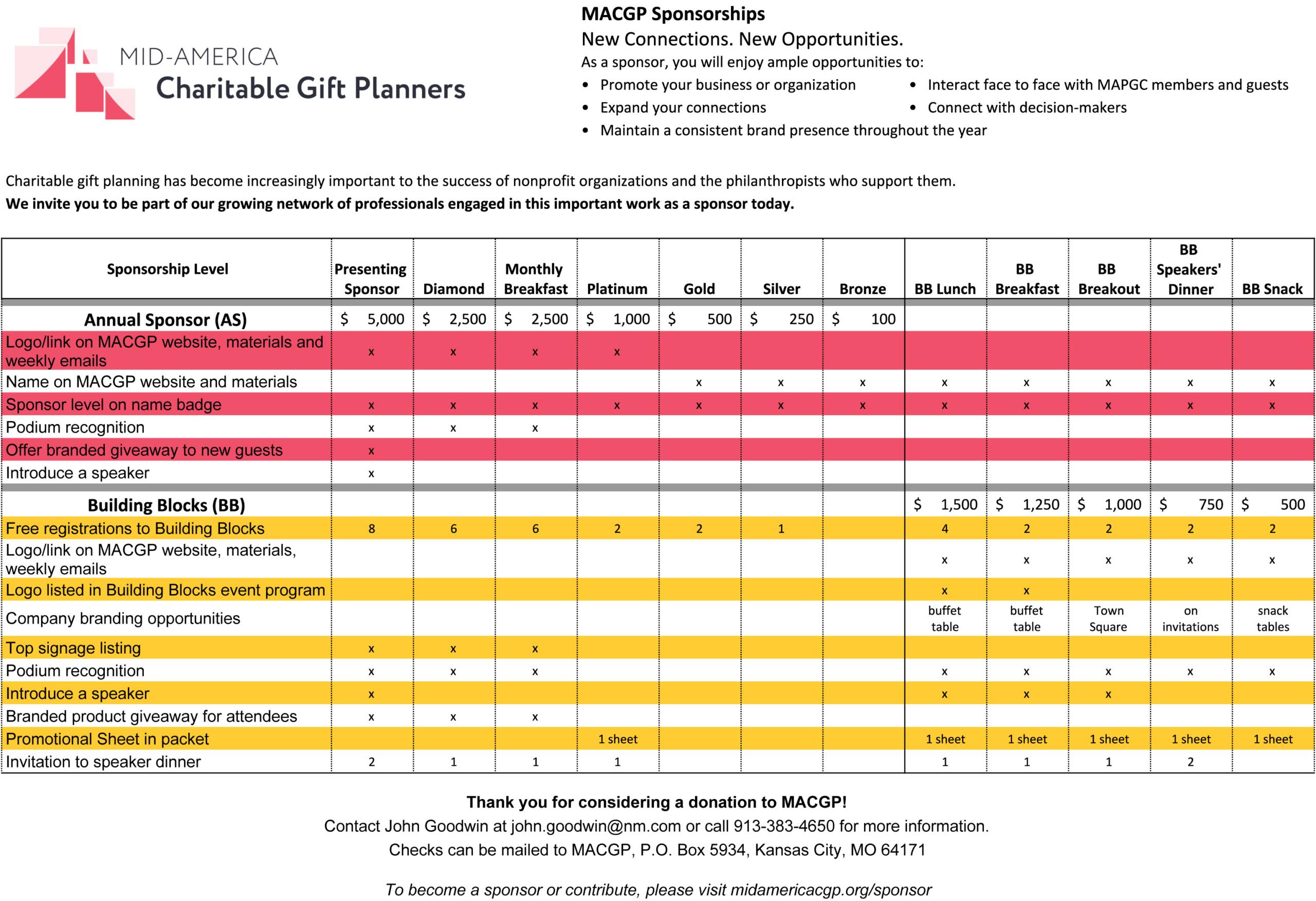 Email John Goodwin at email or 913-383-4650 for more information.
Checks can be mailed to MACGP, P.O. Box 5934, Kansas City, MO 64171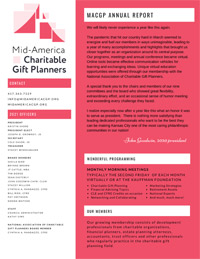 Looking to learn more? Check out our Annual Report to see all that MACGP has accomplished in the past year.