It is my pleasure and privilege to serve as President of the Mid-America Charitable Gift Planners. I look forward to working alongside our dedicated Board of Directors and volunteer committee members who are hard at work all year long continuing to bring our members top rated speakers for our educational events.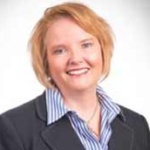 Our primary goals are to provide the most relevant topics on planned giving and development practices, as well as to offer unmatched networking opportunities among allied professionals throughout our entire region.
Our growing membership consists of development professionals from charitable organizations, financial planners, estate planning attorneys, accountants, trust officers and other professionals who regularly practice in the charitable gift planning field.
Our annual education event, the Building Blocks Planned Giving Conference was held on September 28, 2018 at the Kauffman Foundation Conference Center with two stellar keynote speakers; Dr. Russell N. James and Karen E. Osborne.
We are a proud member of the National Association of Charitable Gift Planners (CGP) and privileged to be the 2018 Council of the Year. As it has been in the past, CGP remains dedicated to its essential core value: To support the professionals who practice the art and science of charitable gift planning.
I am looking forward to connecting with our members and guests and I hope to see you soon at one of our events.
Pat Smithson
Director of Development – University of Central Missouri